I am currently in the process of nourishing my relationship with make-up. I have grown loving them these past few months (this is due to Fhia's massive influence haha), lipsticks in particular. Although I still do not know how to properly apply an eyeshadow. Lol. I have a long way to go. Yesterday, I got bored while reviewing for my Case Analysis (my distractions are endless while reviewing I tell you) so I thought of playing with my little make-up kit for a bit.
Here's what I came up with: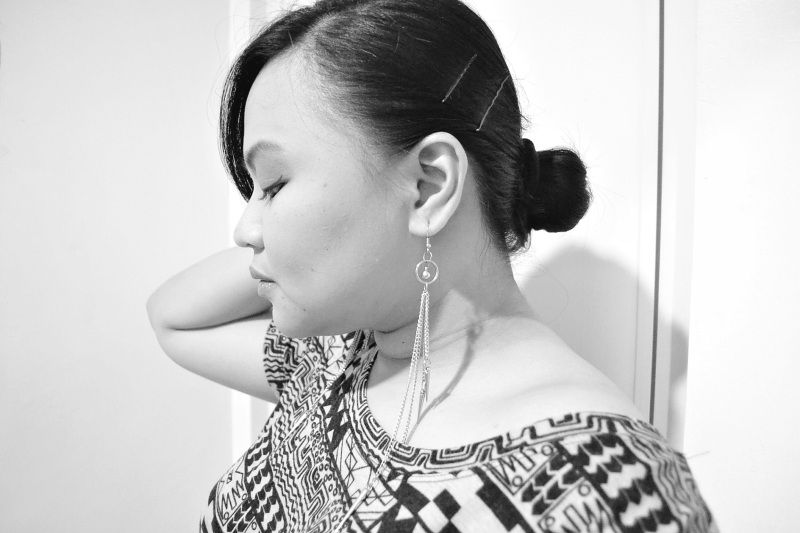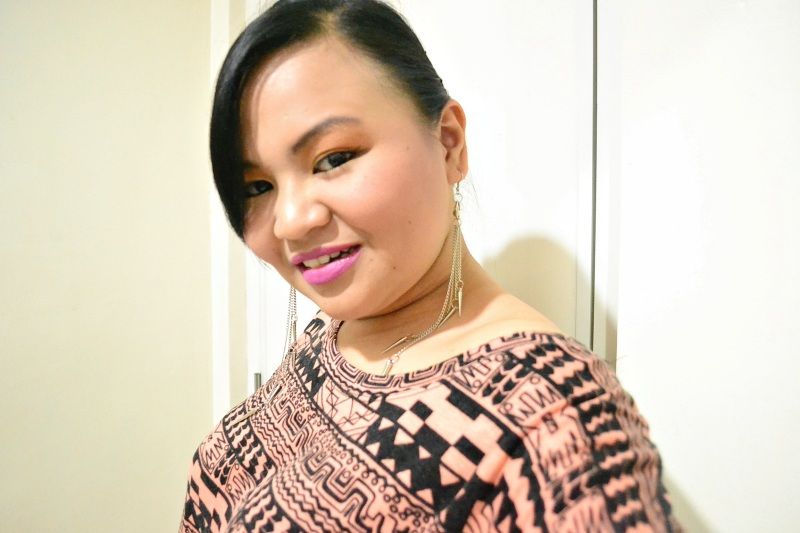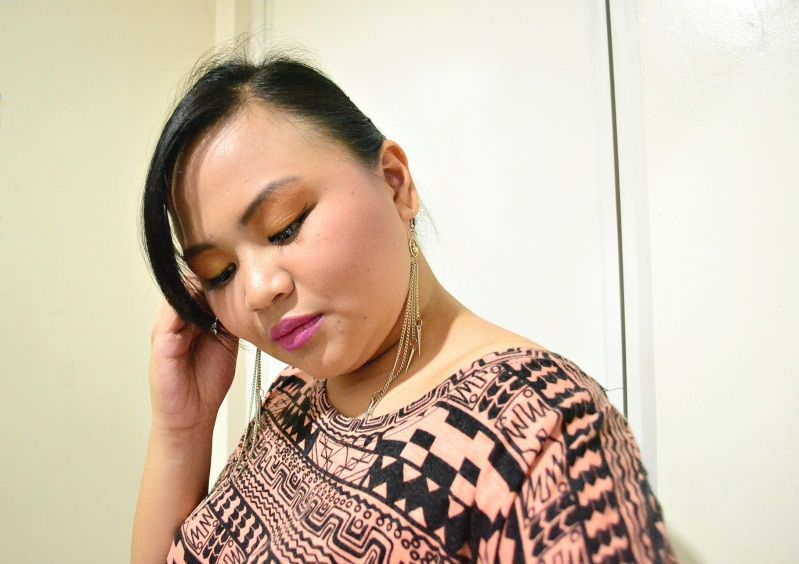 Make up used:
Myra-E tinted facial moisturizer - amazing how I do not have to apply a foundation anymore cause the moisturizer itself is already tinted!
ELF eyebrow kit - I highly recommend this, it's really beneficial for thin eyebrows like mine. Plus, it's so affordable.
ELF liquid eyeliner- Not that good, it wears off easily.
Clinique orange with a hint of green eyeshadow - This one is shimmery, it's what I love about it.
Maybelline clear smooth minerals blush - Perfect for my skin tone, although I think an orange blush would look best on me.
LA Colors lipstick in Violet - It easily fades! Huhu no wonder it only costs a hundred bucks. This was bought out of boredom and randomness. Lol.
The Body Shop born lippy in strawberry - My trusty lip balm since first year high school!
Comments and constructive criticisms are greatly appreciated. I know I am not good at this either. Haha good night! Thank you for reading! :)