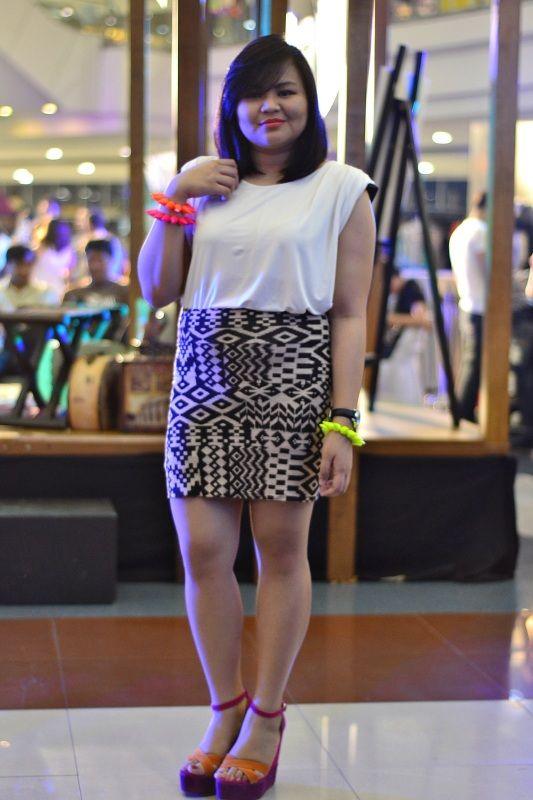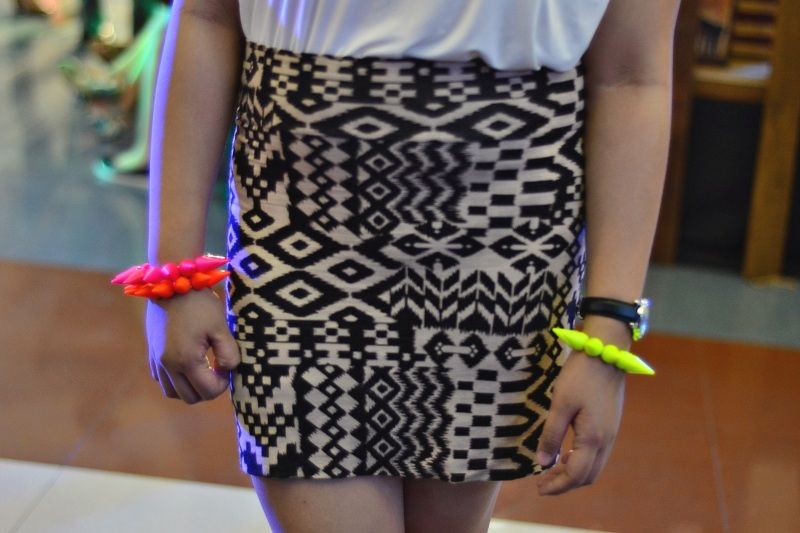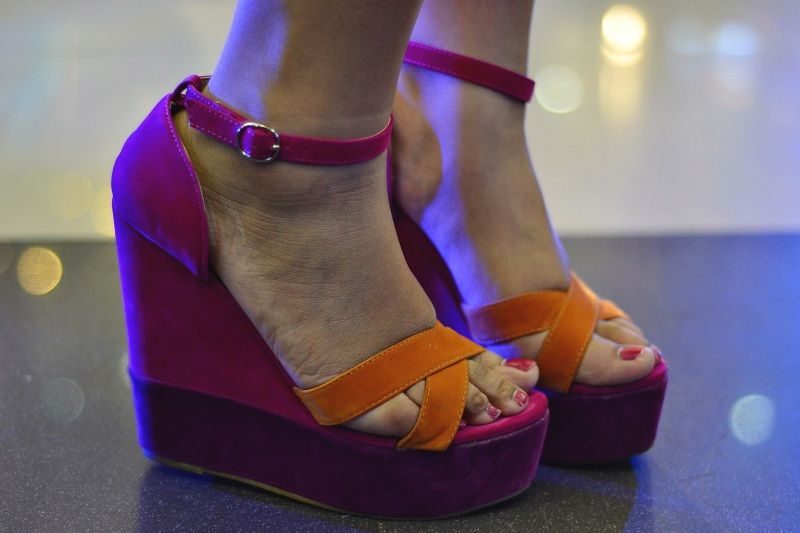 What I wore when I attended the Wrangler fashion show last Wednesday at Robinson's Manila. My go-to ensemble when it comes to occasions are dresses and skirts. So when I checked out my closet and chose what to wear for that day, I instantly thought of this aztec skirt that I've been dying to don for the longest time.
I feel bare and incomplete whenever I don't use a necklace. Good thing my default neon bracelets were there to save my life. I got to wear accessories at least. ;)
Comments and suggestions, anyone? Thank you for reading! Have a nice day ahead!